---




Reflecting Lighthouse
US$ 94




Eye, the Zebra
US$ 83




Aloe
US$ 67




Sunflower
US$ 67

---




Guinea Fowl
US$ 83




Yellow Arums
US$ 67
SOLD




Bunch of Lavender
US$ 67
SOLD




Sunny Field
US$ 67
SOLD

---




Coastal Lighthouse
US$ 67
SOLD




Tree Reflection
US$ 83
SOLD




The Green Pasture
US$ 67
SOLD




Cliff Near Lighthouse
US$ 67
SOLD

---




Sailing near Lighthouse
US$ 67
SOLD




No Fishing Off Pier
US$ 67
SOLD




Lighthouse at Sunset
US$ 83
SOLD




Pier near Lighthouse
US$ 83
SOLD

---
Remove Jessie from your favorite artists list
Add Jessie to your favorite artists list
About Jessie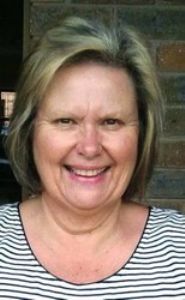 My earliest memories of natures beauty was spending holidays with my Grandparents who lived in the most beautiful part of the world - the Langkloof, in South Africa. Therefore since an early age I had been inspired by this beauty which surrounded me. Even at that very tender age I used to love drawing or painting. Upon leaving school I went to art school and did a course in oils. I soon married and painting was somewhat forgotten about!
When the [0x1]empty nest[0x1] syndrome struck a few years back, I pondered about going back to doing my paintings [0x1] well, needless to say, I did not ponder very long and literally threw myself into doing what I loved best of all [0x1] farm landscapes [0x1] yes, and this coming way back from my childhood memories on my Grandparents[0x1] farm in the Langkloof. There is something in the Langkloof which is totally magical - those beautiful fruit orchards, the quaint villages, the friendly people we meet, seeing the gorges of those huge mountains, the silent beauty of the rolling hills, the smell of the fynbos, all the colourful farmlands, the unusual and curious fauna and exquisite flora [0x1] oh, the beauty of those mountains are really something to behold [0x1] the beauty of that land one cannot describe to anyone [0x1] it is beauty beyond words. I am always inspired by the exquisiteness of this particular place in the sun.

When I was a child, I had an idea that my Father would have liked me to play some or other musical instrument, because he always referred to my hands as [0x1]piano fingers[0x1]!!! No such luck Daddy, I cannot play one note!!! But I do love holding that paint brush and seeing my paintings come alive [0x1] this IS what I love and live for - now, that is my type of music!
Besides my paintings selling the length and breadth of South Africa plus our adjoining [0x1]over the border[0x1] countries, they also adorn walls in homes around the world.


Price Range
US$ 67-94
Email
People who chose Jessie's work also chose work by:
Find other: