---




Time
US$ 541




Grey Day I 2 & 3
US$ 507
SOLD




Inspirations II
US$ 1,351
SOLD




Textured I
US$ 225
SOLD

---




Africa 1-3
US$ 676
SOLD




Jill
US$ 507




The Actress
US$ 450




Boy and Chicken
US$ 1,126

---




Copper Green Flowerpots
US$ 541




Sienna Rose Flowerpot
US$ 513




Picasso's Bust of a Woman
US$ 1,126




Thru Space
US$ 394

---




Circles
US$ 417




Space 1 & 2
US$ 946




Space and Time 1 & 2
US$ 1,892




Rusted Abstract 1&2
US$ 908

---
Remove Shannon from your favorite artists list
Add Shannon to your favorite artists list
About Shannon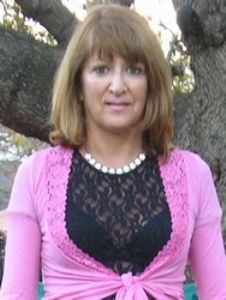 Shannon Phillips has become an established and recognized abstract artist using her flair and intuition to add balance and form to her artwork.

Her inspiration comes in many forms, including shimmering pieces of glass, metalwork, ornate engraved silver jewellery, peeling painted walls, ageing objects, various textures and graffiti.

Shannon has excelled in the use of etched metal and finds this art form extremely therapeutic; creating circles, spirals, squares, triangle and roses. She make use of smooth shimmering metal which adds a tranquil depth to her paintings. Her most recent paintings are of triptych (canvas) landscapes - these are
beautifully textured landscapes with shimmering metal.

In order to create her stunning work, Shannon uses a limited palette of grey, cream, pale green, blues and neutral colours. White `dancing' calligraphy letters are evident in many of her artworks, adding a unique beauty to her art.

Layers of textured paste, oil paint, metal and calligraphy are the very evidence of Shannon's individual talent, which has put her into a category of distinction.

Shannon's insight and passion for art is evident in her unique artworks which bring warmth, depth and beauty into a room.
Price Range
US$ 176-2,047
Email
Exhibitions
JHB ART FAIR 2015
JHB ART FAIR 2014
Kirstenbosch Group exhibition 2014
Winchester Mansion Solo exhibition 2014
CTAS at The Baxter (Grp) 1st Sept until 7th Sept.2008
VEO GALLERY `Revisiting the Masters' (Grp) 12th August 2008
Artscape (GRP) 29TH APR.-25TH MAY 2008
Mandela Exhibition JHB 15th - 19th November 2006
Orange Cactus (Blouberg)-SOLO EXHIBITION 22nd Nov - 10th Dec 2006
Facets Creative Grp Exhibition`The Woman in me' 24th November 2006
Veo Art Fair (Josephine Mill) 27th - 29th October 2006
Veo Art fair 28th April to 1st May 2006
KKNK Outshoorn Festival April 2006
Lindy Van Niekerk (Grp) 5-12 March 2006
Artscape (Grp) `Art from the Heart' 7th Feb-6 March 2006
Veo Gallery (Solo) 15-25th Nov.2005
Lindy Van Niekerk (Grp) 18 Sept-24th Sept 2005
AVA Member's Exhibition (Grp) Aug/Sept 2005
Veo Spring Fair 2-4th Sept 2005
Winchester Mansions (Solo) 15th June - 11th July 2005
Veo Gallery (Solo) 12-24th Oct 2004
AVA Members Exhibition (Grp) Aug/Sept 2004
Education
Dip. Art & Design
People who chose Shannon's work also chose work by:
Find other: