---




Veritas
US$ 761




Fluid 3/25
US$ 161




Transcendental Flight
US$ 161




Evaporate
US$ 161

---




Quench My Soul
US$ 161




Valour
US$ 161




Intricate Flow
US$ 161




Liquid Horizon
US$ 161

---




Rain On My Parade
US$ 161




The Arrival
US$ 161




Fountain
US$ 161




Looking For The Source
US$ 161

---




Mutus Liber (The Mute Book)
US$ 1,119




Every Part Has A Function
US$ 134






The Heart is a Lonely Hunter
US$ 582

---
Remove Theo from your favorite artists list
Add Theo to your favorite artists list
About Theo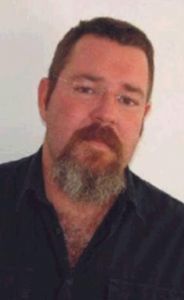 Everything is in constant flux and movement, nothing is abiding. Therefore we cannot step twice into the same river. When I step into the river for the second time, neither I nor the river is the same - Heraclitus

My relationship with reality is complex. I am constantly mining my experience for emotional and visual data, because the primary thrust of my work is concerned with memory and loss. The mere fact that memory exists is a portent of loss - because we cannot remember everything that has happened to us.

Working with that as a given, I try to make paintings which has universal impact. Nostalgia and recollection are part and parcel of our identities the details might change but we have all had similar experiences. Of being in love, left behind, sheltered, neglected, ecstatic or sad.

The text that I use in my work is gleaned principally from my own and other poetry. Their fragmentary nature underwrites the incomplete nature of memory. The printed page is sometimes used in its entirety and relevant phrases are highlighted whereas the rest of the words are relegated to pattern by crossing them out. This obliteration of words again refers to the memory process, which never gives us an entire narrative, but rather snapshots of happenings.

On a technical level the challenge in making this kind of work lies in choosing and mixing your visual metaphors. It is difficult to create images that are rendered not only in different media, but also in contrasting stylistic approaches whilst trying to maintain coherence and visual balance.

If I had to classify my work I would call it Episodic Painting, almost as if I filmed an event, unravelled the spool, cut out frames and stuck them together again. Thereby creating a sketchy storyline that the viewer must piece together to form a narrative.
Price Range
US$ 64-4,385
Email
Exhibitions
Exhibition Highlights

2005 Utopia, Nirvana, Xanadu and other lies, solo exhibition Rust-en-Vrede Gallery Durbanville Cape Town
narative, solo exhibition, Dorpstreet Gallery, Stellenbosch
2004 F[l]ight, solo exhibition, Rust en Vrede Gallery, Durbanville Cape Town
Battersea Art Fair, London
Joint exhibition with Susan Kruger Grundlingh. Bellville Art Gallery, Cape Town
2003 View exhibition, AVA Gallery, Cape Town
Trilogy exhibition, Bellville Gallery, Sanlam Gallery,
Rust en Vrede Gallery, Cape Town
Cinema Nouveau Exhibition sponsored by Nedbank, Cape Town
KunsSUPERmark, Main Festival Exhibition, Oudtshoorn Arts Festival(KKNK)
Knysna Fine Arts, Pink III Exhibition
2002 Berg/Mountain exhibition Bellville Art Gallery, Cape Town
Vliet exhibition as invited festival artist, Aardklop Festival, Potchefstroom
Transcontinental Musing (solo) Idea Gallery, Somerset West
Trent Read: Knysna Fine Art
Ideograms (solo)Bellville Art Gallery, Cape Town
2001 Gifted Bellville Art Gallery
Geheue Grond , invited Festival Artist, Bloemfontein Universiteit
Aarsel/Waver Klein Karoo Arts Festival, Oudtshoorn
2000 Absolut Secret: Colour Exhibition AVA, Cape Town
Container Exhibition, Rust en Vrede, Durbanville
ABSA Gallery Johannesburg
Klein Karoo Arts Festival, Oudtshoorn
Transient (solo) Bellville Arts Association, Cape Town
Axis Gallery, New York
1999 Rust en Vreugd, Cape Town
Absolut Secret AVA Gallery, Cape Town
Volkskas Atelier Exhibition
1998 Queen at The Opera Exhibition,
Nico Malan Theatre, Cape Town
Absolut Secret Exhibition, AVA Gallery Cape Town
1997 Alchemy exhibition at the South African
Association for Artists, Belville Cape Town
Studio Theo Kleynhans: "Cape Town/ New York"
1995 Grahamstown Arts Festival: "The Walls Sing" Exhibition curated by Oliewenhuis Art Museum, Bloemfontein.
1994 Open Eye Gallery, Edinburgh, Scotland
South African Association of Arts, Pretoria.
ABSA Gallery, Johannesburg.
International Broadcast Center (IBC), SABC Johannesburg.
1993 Pretoria Art Gallery, Selected finalist in Momentum Life
National Art competition
The Artist Co-operative Gallery. Installation Art for the corporate environment. Volkskas Atelier Exhibition, Intersaal,
Pretoria University. Institute of Contemporary Art (ICA), Johannesburg.
1992 Desire Resnick Gallery, Sea Point, Cape Town.
1991 Ceramic Design Studio, Johannesburg: "Marvels, Dregs and
Miscellania", Group Show with Andre Naude, Nina Romm, Mari Straus and Sonja Zytkow
1990 Alternatives, Johannesburg
1989 Prism Gallery, San Francisco
Jack Meier Gallery, Houston Texas
Kleynhans has received the Dreams award, the Plascon painting prize, the SA Breweries sculpture award and has been a finalist in the ABSA Atelier Awards, The Momentum Life Awards and the APSA Ceramic Awards.

His work is represented in numerous private and public collections both locally and overseas.

Public and Corporate Collections
ABSA Bank Corporate Art Collection *Anglo Gold Foundation, Johannesburg *Hydro Holdings Group *Momentum Life, Johannesburg *M-NET Collection, Johannesburg *National Panasonic, Johannesburg *Nedbank Corporate Art Collection *Nando's Contemporary Art Collection, London *Office of the Director General: Western Cape *Office of the Premier of the Western Cape *Oliewenhuis Art Museum, Bloemfontein *Pretoria Art Museum *Price Forbes, Cape Town *Randburg City Council *Rand Afrikaans University *SAB Corporate Collection *Sanlam SP², Cape Town *Simba Group, Johannesburg *Sun International Group
Education
Pretoria University, University of Houston Texas, UNISA en RAU
People who chose Theo's work also chose work by:
Find other: