We're all about great Art...
If you're looking for affordable, quality, original art, you will find here a wealth of talented artists working in a mix of mediums with works available for purchase to suit all budgets. We ship art all over the world and accept all major credit cards.
Not sure where to start? Why not just dive in and browse our gallery? If you've come here looking for a specific artist you can type some or all of their name into the search bar above and hit the Enter key. If on the other hand you just want to look for pictures of say, elephants, then you can either type this into the search bar above or use the power search facility on the tab above.
You will find the art to be of a very high quality, with a passion and depth that is borne of the rich cultural heritage that is South Africa infused with the trauma of transformation, the love of nature, the optimism of reconciliation - all factors that inform the superb art of the Rainbow Nation. Listen with your heart as these artists tell their story.
We welcome your feedback and comments and hope you enjoy the site, appreciate the art, and most of all find something on these pages that you want to take into your home and hang on your wall!
To help develop our vibrant site and attract more visitors on specific subject searches we have added some new pages as additional entry points. These pages include additional links to other pages of interest on our site: art, impressionist art, fine art, abstract art, art gallery, portraits, still life, online art, oil paintings, watercolor paintings and wildlife paintings.
Bookmark this page on:
Featured Work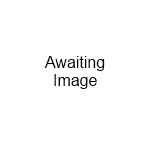 Love dogs? Then this work is for you. One dog sits possessively on a chair, while the other greats the viewer with the usual doggy enthusiasm. The work portrays beautifully the characters of both animals. It's witty and in stark contrast to other works which tend to be more serious in nature and range across a wide variety of styles and subjects. This one was definitely my first choice and may well be yours too!
Commission a work!
These artists are happy to take on commissions
South African artist Andrew Cooper paints vivid South African art - South African landscape paintings, ...

---

I like to be creative. I would like the world to appreciate the environment we ...

---

My whole life has been dedicated to the care of the sick and aged. As a result of a disabling job accident, I was forced to look for another way ...

---

I was born in Stellenbosch and we used to visit my grandfathers farm in Worcester/Western cape. We often took walks in the mountains and I was from a ...

---

Drawing and painting has been part of my life ever since I can remember. I ...