---




Cut
US$ 761




Mere Mortals
US$ 134




Blinkwater 1
US$ 313




Refuge
US$ 2,237
SOLD

---
Remove Corrie from your favorite artists list
Add Corrie to your favorite artists list
About Corrie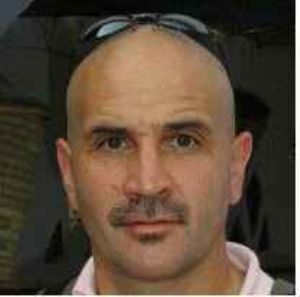 Corrie van der Wath was born in August 1964 in Bloemfontein and resides in Johannesburg (South Africa), a city that inspires him through its cultural diversity, business buzz and political rivalry. Experiencing South Africa as a young and great nation giving birth to a new identity, Van der Wath continuously engages with its story.

From early in the artist's life he was obsessed with understanding the human condition and what is called the "examined life". He realized that everything revolves around three "realities": The world out there - the physical world, other living beings and his own existence represented by an internally created "view" of it.
Through his work he examines the phenomenon of "Reality" and that of the creation of the individual's "Conceptual World". To him we are defined by the story we carry in our minds; how WE see things. We each create and live by our internally created conceptual world.
What began as a personal journey of self-exploration has translated into his understanding of our conceptual world. This, according to him, is reflected in images of us dying twice; the first time the sun rises without us and the second time when the last word is spoken about us. Physical death does not erase the "Me" other People created in their minds of "Who they think I am or was". People do not give us credit for who we are, they give us credit for what we and they have created in their minds!
His love for artistic expression and individual identity created the awareness of how the message conveyed through Art defines society. Art to the artist is a universal language that allows the telling of the human story, capturing history and defining the future, aesthetically and narratively expressed through the combination of colour, form, technicalities and composition.
To Van der Wath, photography, contemporary mediums and painting define a language he is developing to communicate his own authentic inner experience from the inside out "through his conceptual world" and from the outside in "experiencing the earth and other beings".
His art creates and shares images that enables quiet self-expression, self-fulfilment and finding your own inner message, a place of meaning; a journey that seeks to invite, rather than to guide.
Having a passion for collecting art since the late 1990s spurred the desire in 2005 to also take up art as a hobby for self-expression and relaxation. A very fulfilling journey that turned serious in 2019 when he became mentored by Dr Elfriede Dreyer, Professor Extraordinarius at UNISA (University of South Africa). Under her hand the artist has been introduced to the broader spectrum of art concepts and art history, with new art pieces seeing the light. This has created the opportunity to express himself and share concepts he has experienced in the world of business, engineering, people development and psychology. He understands that life is best understood by living, experiencing and deeply understanding it, as Defined by his personal life experiences of being a father, a partner, ex-soldier, unionist, endurance athlete, adrenaline junkie, life coach, businessman, engineer and passionate artist.

In his other passion, that of being a business professional, he is a multi-award-winning CEO for the Matleng Energy Solutions Group. Van der Wath holds various formal qualifications in engineering, commerce, business management, industrial psychology and psychology. Most notably, a BA Honours (UNISA) in Psychology. During his formal studies, his insight into art techniques were further developed with his engineering studies in subjects like drafting, drawing and television (colour theory) engineering. His Psychology studies brought insight into how the mind and psyche see depth, attach meaning to images and process other sensory inputs.

In the artist's first attempt at displaying his artistic efforts, he was rewarded with a silver and two bronze medals at the Grahamstown Eisteddfod (2005).

He is currently creating pieces for the Refuge series (a place for the mind to explore) and a second series to reflect human expression, our personal journey.

Price Range
US$ 94-2,237
Email
Education
BA Hons Arts (Psychology)
People who chose Corrie's work also chose work by:
Find other: