---




In the Mountains
Dane Willers
US$175




Farmstead: Eastern Cape
Dane Willers
US$143
SOLD




Sunrise
Dane Willers
US$201
SOLD




Secret Place near Avontuur
Dane Willers
US$246
SOLD

---




Secret Place: Avontuur
Dane Willers
US$246
SOLD




Serenity, Outeniqua Mountains
Dane Willers
US$264
SOLD




Peaceful Place: Seweweekspoort
Dane Willers
US$264
SOLD




Seweweekspoort
Dane Willers
US$1,566
SOLD

---




Storm over the Pastures
Dane Willers
US$170
SOLD




Sunset Storm Brewing, Kubu Island
Dane Willers
US$2,193
SOLD




Stormy Sea
Dane Willers
US$349
SOLD




Karoo Dawn
Dane Willers
US$313
SOLD

---




Sossusvlei Dawn
Dane Willers
US$532
SOLD




Fallen Tree
Dane Willers
US$439
SOLD




Morning Light, Giants Castle
Dane Willers
US$2,014
SOLD




Nguni Bull 4
Dane Willers
US$2,193
SOLD

---
About Serowe Art Gallery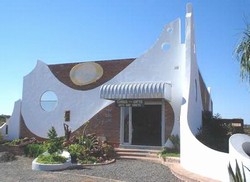 The Resident Artist at Serowe Art Gallery, Dane Willers, was born on 26 February 1949 in Heidelberg, South Africa.
He attended various art schools in South Africa and developed his very particular style once he felt that formal art is too limiting, restrictive and does not allow for his very expressive nature.
He re-located to Botswana in 1983 where he became renowned for his depiction of the unique Botswana landscape, wildlife and rural scenes and activities.
Dane has over the past 30+ years done numerous commissions for corporations as well as private individuals. He has produced around a thousand works in this time – works that has found their way to all over the world.
The Gallery is situated in Serowe, which was once the capitol of Botswana and still is the venue of cultural and historic reference.
It is situated in the Central District and is directly adjacent to the main rout to the Okavango Delta, Chobe and the North.

Dane has an intimate knowledge of the African bush, Wildlife, Culture and Lifestyle and captures the very essence of Creation in such a manner that it truly celebrates the beauty of creation.

The artist has regular Exhibitions at his Gallery.
He has exhibited in numerous locations, but does mostly Commissioned Work and the items displayed here in this gallery are a few that come off the easel that is available to the general public.




Price Range
US$83-5,325
Artists Represented
Email